Gozo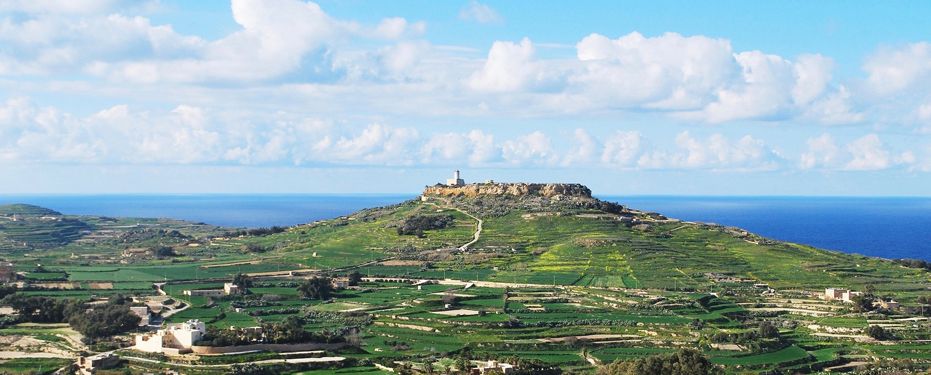 Fact: Visiting Gozo is a must and even more so, visit the gorgeous Azure Window as it will eventually disappear, some say within 10 years.
The island of Gozo lies just to the north of Malta (beyond the smaller island of Comino) and is just a short ferry ride from Cirkewwa. Often overlooked by the first time tourist to Malta, what Gozo offers in abundance is space and a retreat from the hustle and bustle of Malta.
Lush olive groves, rocky coves and picturesque bays give Gozo a timeless Mediterranean charm - one that has been experienced by many civilisations through the ages. There is a wide range of accommodation and tourist amenities available on Gozo and the island itself offers plenty to see and do for the discerning tourist. Many people (including the locals at weekends) visit Gozo for the day but many also wish that they could have stayed longer...
Why stay on Gozo?
A calmer pace of life, perfect for rest and relaxation
A taste of old fashioned Mediterranean life
A good range of hotel options suitable for families and couples alike
Undiscovered island
Rural, slower, off the beaten track, unspoilt
Authentic travel experience
UNESCO World Heritage Ggantija temples
Active breaks - Diving, Walking, Cycling
Wellness and Spa
Farmhouse /villa accommodation
Recommended Hotels in Gozo
Kempinski San Lawrenz
Calypso Hotel